March 21, 2019
MIT.nano Wins ACEC/MA Gold Award for Engineering Excellence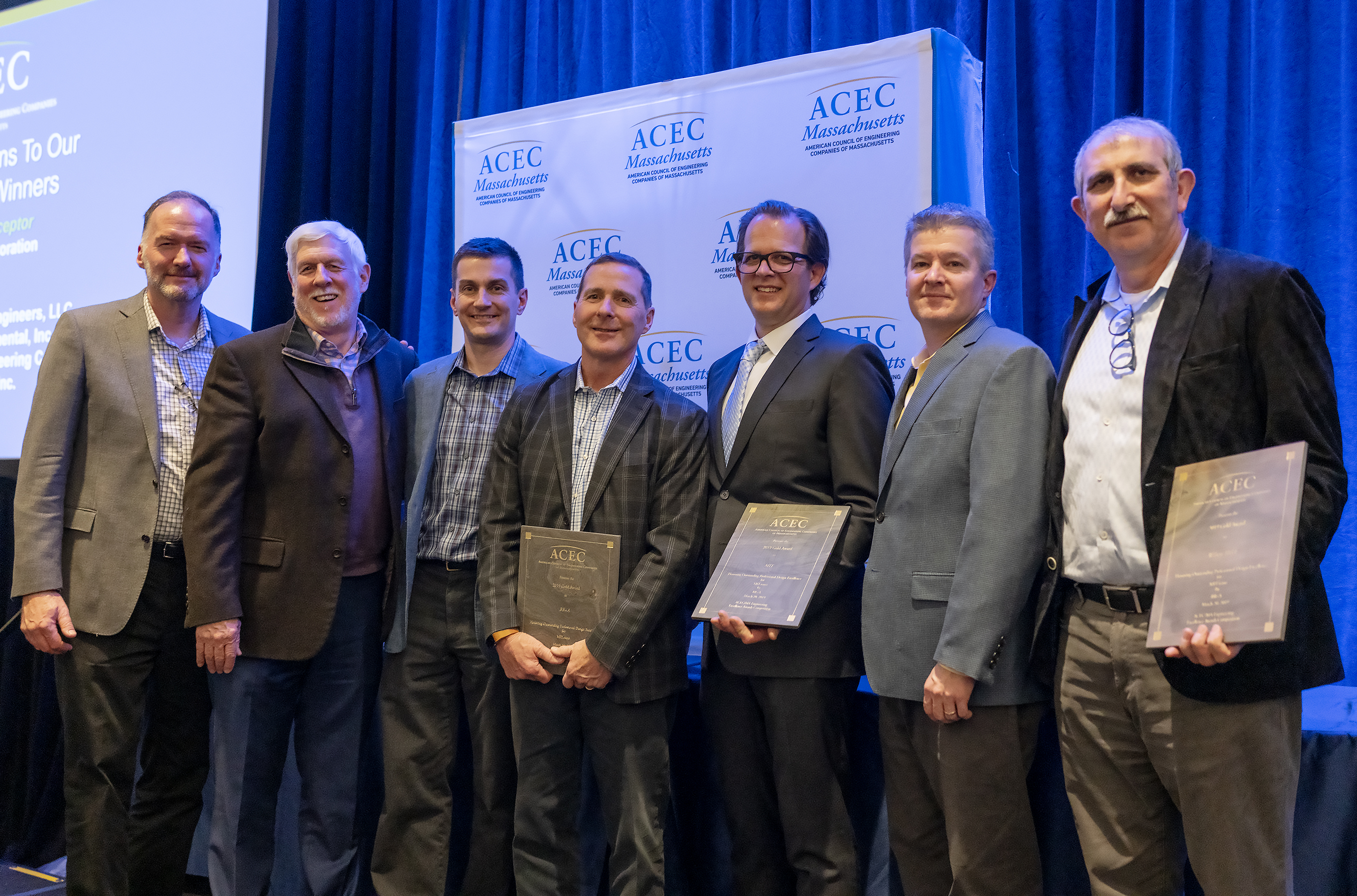 We are extremely proud to announce that MIT.nano has received the ACEC/MA Gold Award for Engineering Excellence! This award was received at the ACEC/MA Gala on March 20, 2019. Under the Direction of MIT Senior Project Manager Travis Wanat; Wilson HGA Design Principal Samir Srouji; Turner Construction Project Executive Peter Johnson; BR+A Principal-in-Charge Cris Copley; and BR+A Sustainable Design Leader Jacob Knowles; the project sought to create the highest performing and most energy efficient academic cleanroom in the country.
Through innovative applications of advanced engineering concepts, MIT.nano saves more than 50% in energy costs over the LEED baseline and reduces the overall carbon footprint. The project exceeds the current needs of the program and provides the flexibility to adapt as those needs change. MIT.nano is accelerating, modernizing, and supporting vital research, which will lead to discoveries and imaginative solutions that will define our era.
Click here to learn more about this project.